Faculty
Girma Tewolde (Computer Engineering)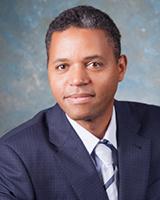 Embedded Systems: Digital Systems, FPGA, Microprocessors/Microcontrollers
Evolutionary Computation: Performance enhancement & Hardware Implementation
Mobile Robotics
Jaerock Kwon (Computer Engineering)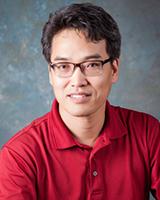 Jaerock Kwon is an associate professor. His research interests are as follows.
Artificial Intelligence/Machine Learning/Neural Networks/Neuroevolution/Neuroinformatics
Computational Neuroanatomy/Neuroscience
Embedded Application Platform/Embedded System Software
Sensorimotor Learning/Temporal aspects of brain function
Mobile Application Development
He receives his Ph.D. in Computer Engineering from Texas A&M University and his MS and BS in Electronic Communication Engineering from Hanyang University.
Current Students
Graduate Students
Shobit Sharma
Mohamed Fasil Syed Ahamed
Past Students
Graduate Students
Li Dang (~2017)
Nishanth Sriramoju (~2016)
Amaradi Venkata Naga Sai Phanindra (~2016)
Seokju Lee (~2015)
Joingil Lim (~2015)